November 2nd-5th, 2023
We are at it again!! The Phoenix Lindy Exchange is back for its 21st year of awesome!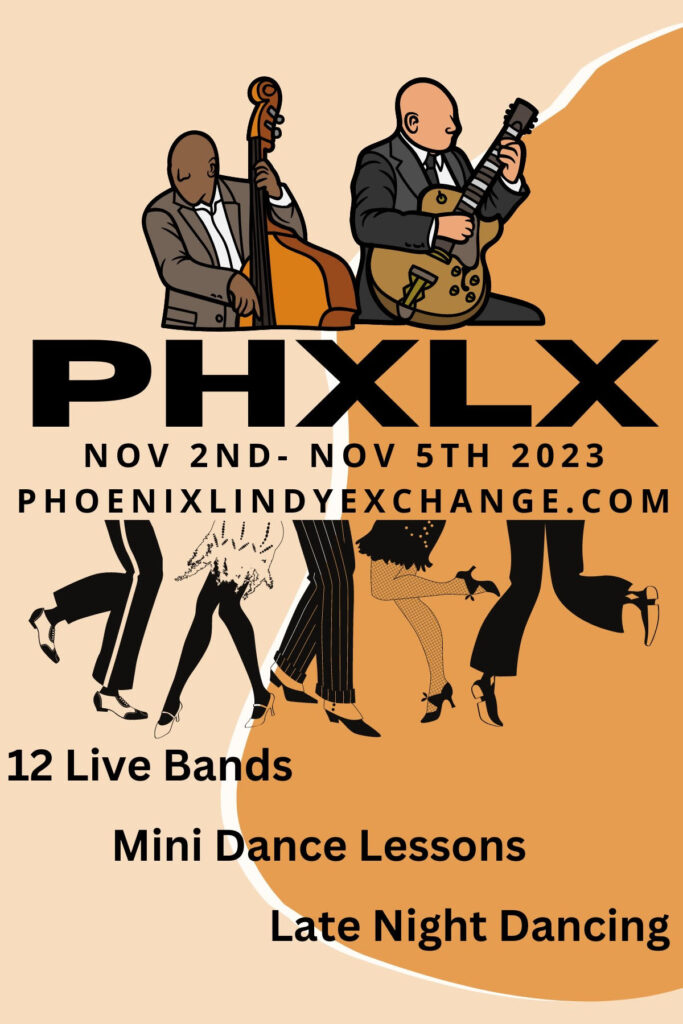 PHXLX is partnering with the Arizona Classic Jazz Society to bring you an amazing line-up of bands, contests, and activities to make you "swing that wing and whip that hip!!"
Be the first to register for a full weekend pass to enjoy everything the weekend has to offer, including 12 incredible bands, the best swing DJs, Inter-City Dance Contest, and access to the Festival on Thursday night as well as during the day throughout the weekend.
You won't want to miss out!! This is the perfect time to visit Arizona!! As the rest of the northern hemisphere cools to outrageously cold temperatures, Phoenix feels like a warm spring day in November! We wouldn't be surprised if you chose to become one of Phoenix's resident snowbirds!!
Registration Is open now! Click Here to go to the Store to purchase your pass today!
$70 for the first 10 registrants
$80 for the next 10 registrants
$90 after that and at the door
For more information check out the schedule and registration pages!!
Want to volunteer?? Please email thelindyhopkins@gmail.com